With outstanding development and technical capabilities, HAYAMIZU's spiral springs quietly support part of our daily lives.
Although mainly considered analog, spiral springs actually concentrate highly advanced and scientific technology.
Today, we are manufacturing more than 30 million spiral springs per year. We have also expanded our business overseas, and now we have over 600 different products.
Our greatest strength is that we are able to build completely new spring manufacturing machines by ourselves and from scratch.
We have also developed proprietary measuring equipment to measure the strength of products and systems to find defective products.
Developing our own simulator, using mechanics and materials engineering, made it possible to design products with higher accuracy.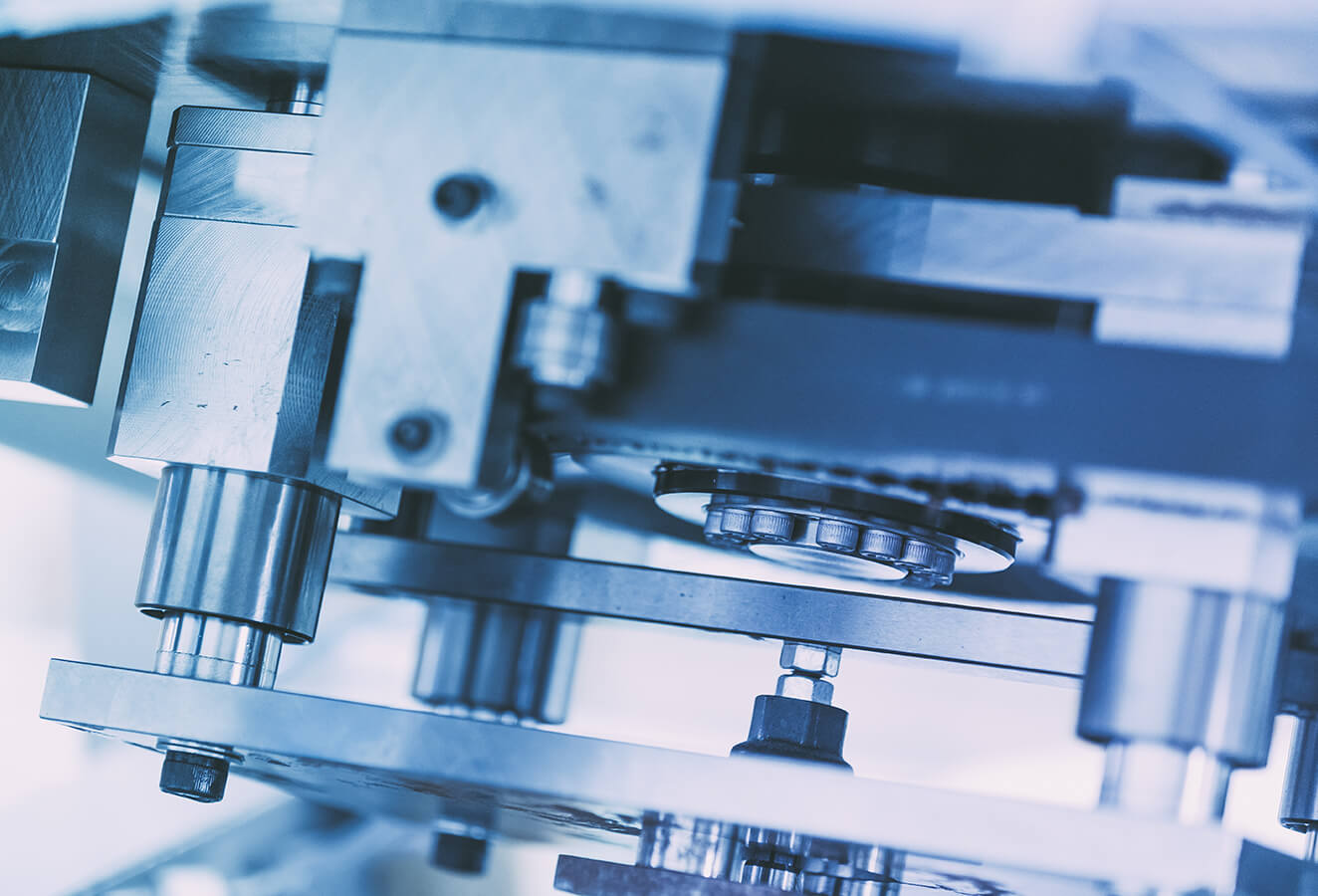 PRODUCTS
Spiral springs for automobile seatbelt retractors
Spiral springs for automobile seatbelt retractors are used as a vital safety parts, therefore they demand the highest quality standards (high precision and durability).
On the other hand, it is important that seatbelts fit comfortably, so they needed to have a flat torque characteristic and appropriate pressure. Therefore, by using our in-house developed production machines we can process thin material and increase its strength.
Spiral springs for automobile seatbelt retractors are our main product. We are proud to say that we hold the top market share in Japan.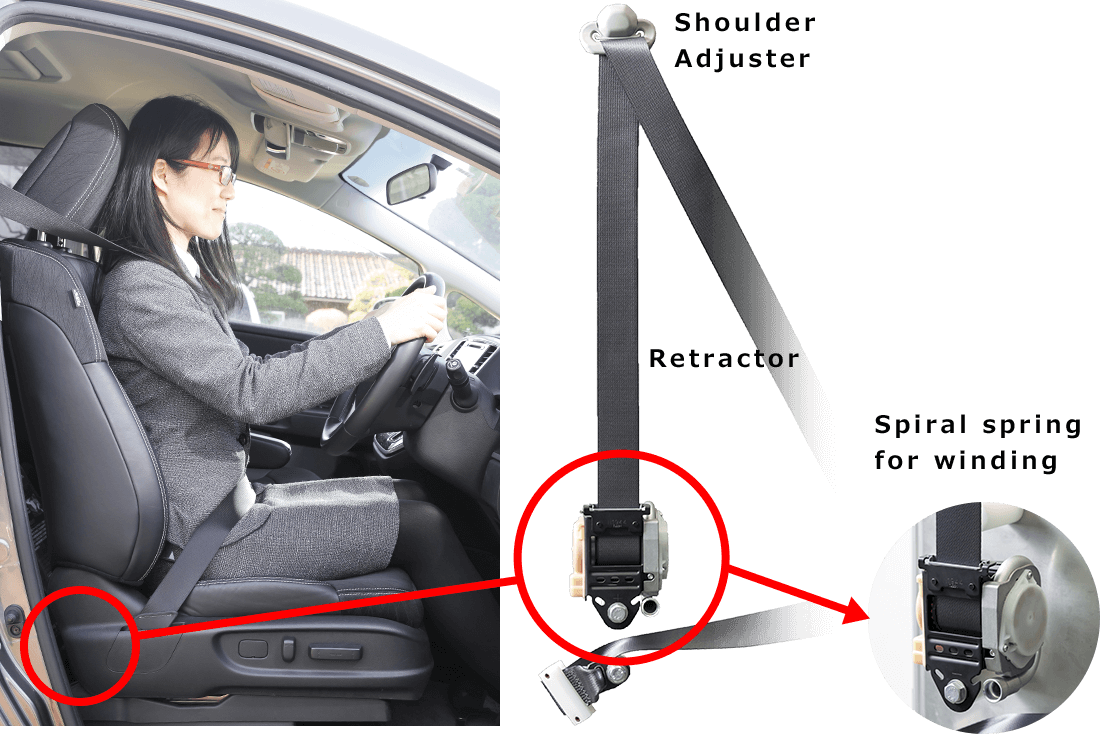 PRODUCTS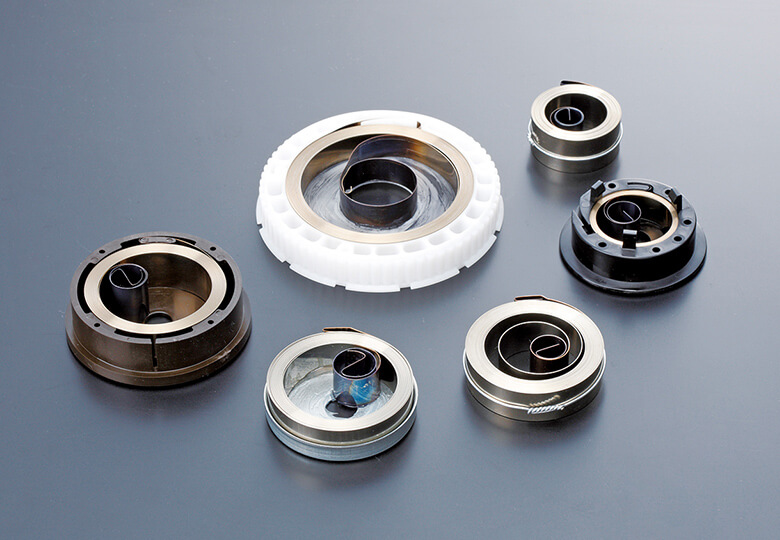 Force Balancers
They are used for reducing the operating force of heavy objects.
Example:To vertically open and close windows, doors shelves, etc.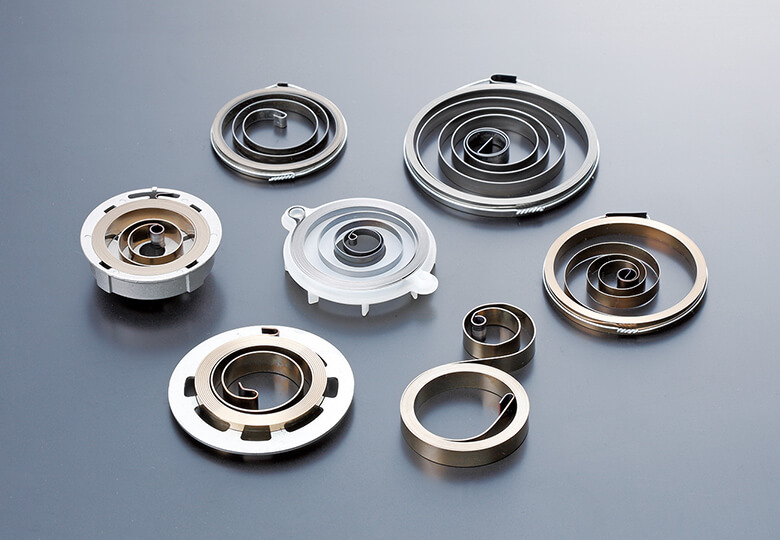 Engine starter recoil spring
It is used for starting small combustion engines.
Example:Outboard engine, generators, power tools, etc.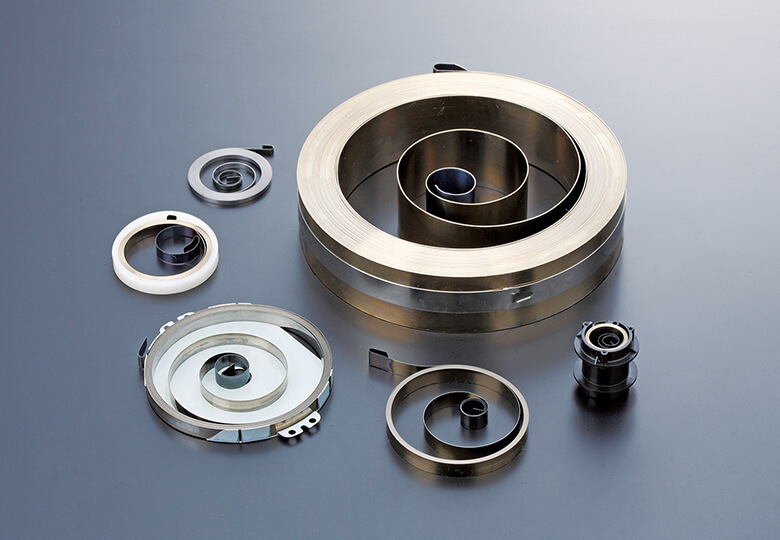 Cord reel
It is used for storing cords of electrical equipment.
Example:Vacuum cleaners, kettles, irons, etc.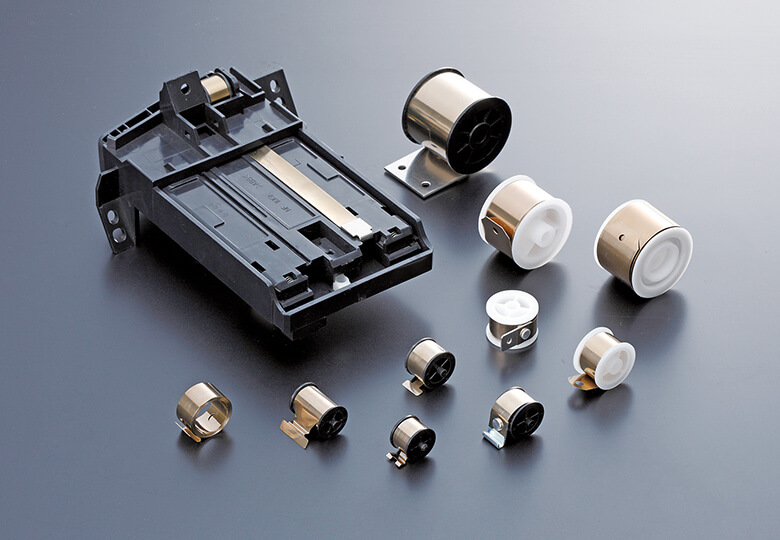 Constant force spring
Used for the purpose of always obtaining a constant force.
Example:Cup holders, ashtrays, etc.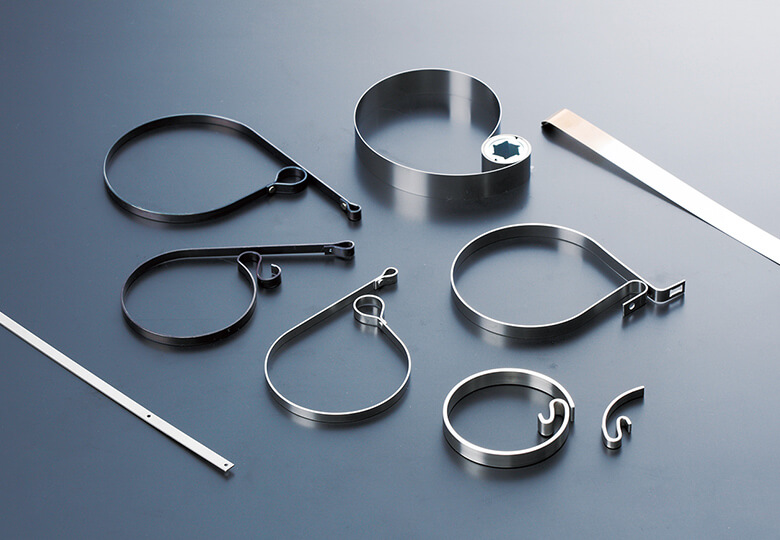 Processed goods
In addition to the spiral spring, we also manufacture cut and bent products made from steel sheets.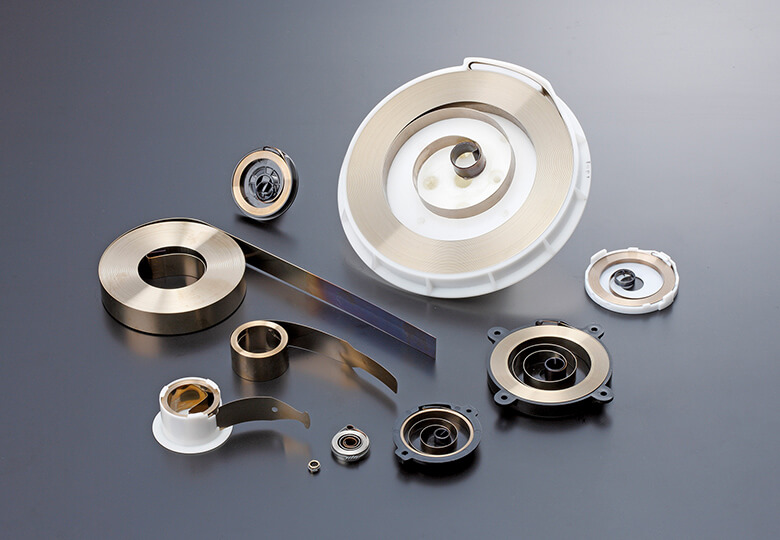 Others
Partitions, measuring tape, safety belts, security devices, etc.
Production Process
01Slitting Process
02Rounding Edge Process
03Segmentation Process
04Winding Process
05Inspection and Packaging Processes
PROCESS
01
Slitting Process
Slitting wide material into specified width with cutter and liner.
02
Rounding edge Process
Removing burrs from the edges that were generated in the slitting process.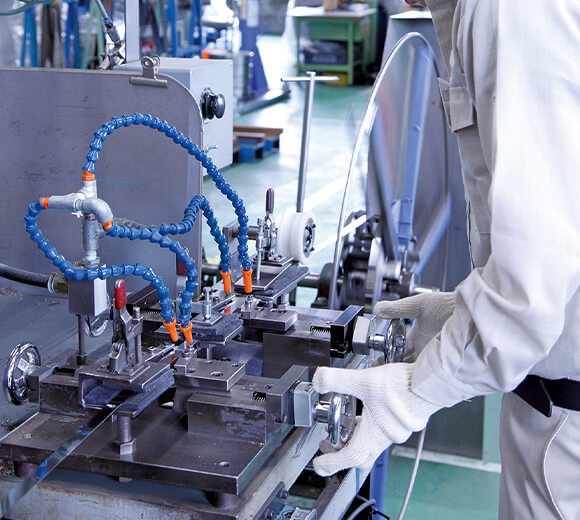 03
Segmentation Process
Cutting rounded-edged material to specified length and annealing both ends.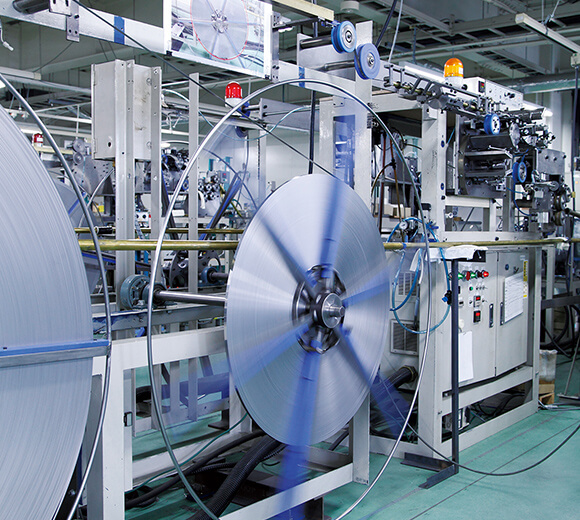 04
Winding Process
This is the process of winding the primary winding shape using a dedicated processing shaft and then assembling the spring into a case, ling or a wire.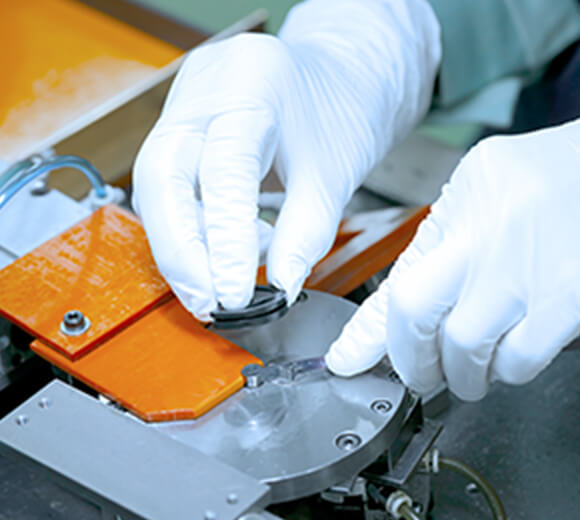 05
Inspection and Packing Processes
Visual Inspection and Packing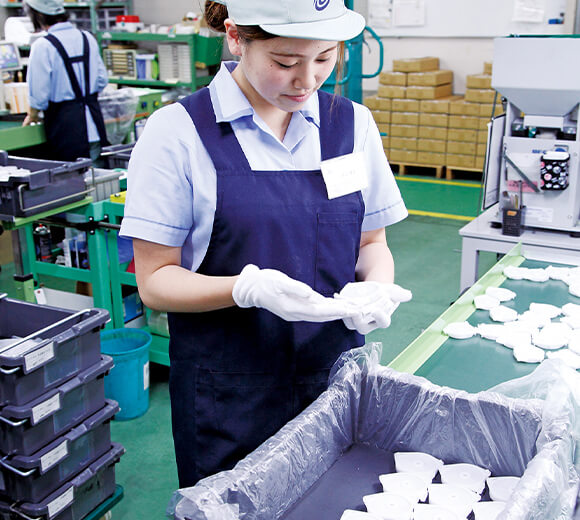 In-house developed Machines
We are automating every equipment, so that we are able to manufacture large quantities stably.
Primary Winding and Segmenting Machine

Automatic Assembly Machine
Quality Assurance Department
We are striving to improve quality by acquiring and operating quality management systems, such as ISO 9001 and IATF 16949.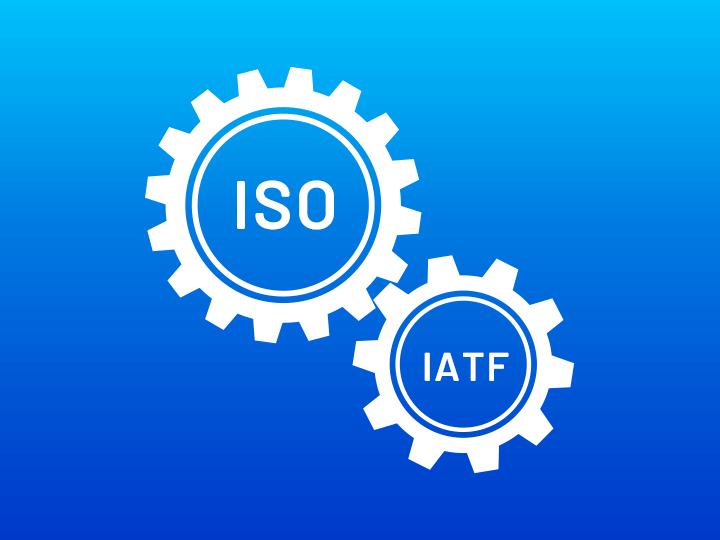 Our inspection systems have been enhanced by the acquisition of top notch measurement equipment.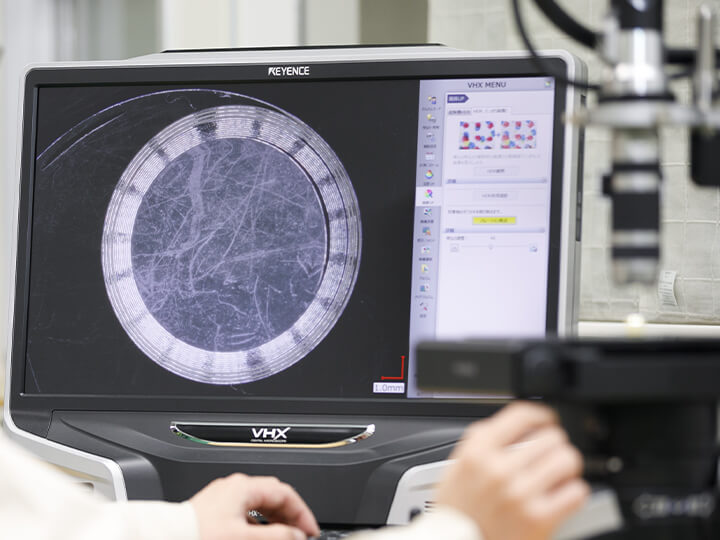 We are able to test each product in optimal ways by using our in-house made inspection tools, measurement and testing equipment.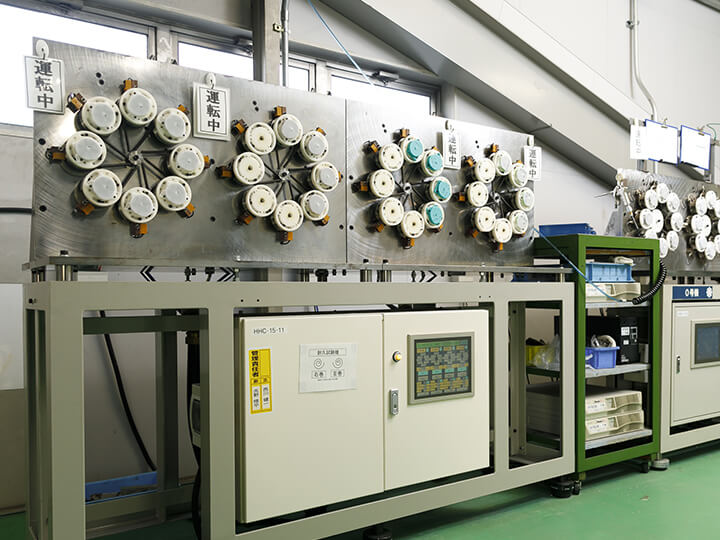 By working together with material manufacturers and public laboratories when making material surveys, we are able to accomplish fast and detailed analysis such as SEM and EDX.
ENVIRONMENT
ENVIRONMENT
01We comply with laws and regulations.
02We set environmental goals and objectives, and continuously improve them.
By operating quality management systems that comply with ISO14001, we manufacture products that meet the requirements of customers, laws and regulations, and respond to the trust of our customers and society. Moreover, we work to reduce the environmental load of our business activities, including the recycling of industrial waste as resources.